port Allegany alliance church
After attending one of our worship services, you will be quick to notice that we don't do church "as usual." But rather, we believe that God has called us to be an effective, relevant and joyful place where people can become intimate with an exciting, living God in a community with one another.
​
Seeking a closer walk with Christ is not only our passion but our priority.
​
It is our privilege to have you worship with us.
​
Welcome to our church web home. Have a visit and get to know us. You can find the latest news and details on ministries, missions, services and all about us by using the links on this page.
​
THIS WEEK Sunday Worship Service at 11:00 a.m. in the sanctuary and livestreaming on Port Allegany Alliance Facebook page.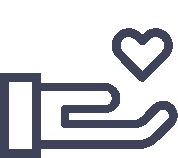 Deuteronomy 6:4-5
"Hear, O Israel: The Lord our God, the Lord is one.
Love the Lord your God with all your heart
and with all your soul and with all your strength."
WELCOME TO WORSHIP! We pray that this will be a meaningful time before the Lord for all of us as we come into His presence.