After attending one of our worship services, you will be quick to notice that we don't do church "as usual." But rather, we believe that God has called us to be an effective, relevant and joyful place where people can become intimate with an exciting, living God in a community with one another.
​
Seeking a closer walk with Christ is not only our passion but our priority.
​
It is our privilege to have you worship with us.
​
Welcome to our church web home. Have a visit and get to know us. You can find the latest news and details on ministries, missions, services and all about us by using the links on this page.
​
THIS WEEK Morning Worship Service at 10:00 a.m. in the sanctuary.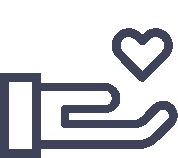 VERSE OF THE WEEK—Matthew 17:5
"…And a voice from the cloud said, 'This is my Son,
whom I love; with Him I am well pleased. Listen to Him!"
WELCOME! Thank you for worshiping the Lord with our church family today. We gather expecting the Lord's blessing.
Don't miss our coming events:
Youth Group



sunday 6

:30

-8 pm








october 11
6:30 pm
Board of Ministries & Elder Board Meeting
Royal rangers
october 3rd


6 - 8pm
ROYAL RANGERS UPDATE
Post 408 of the Royal Rangers is enjoying a lot of activities. Weekly meetings are being held at the Port Allegany Alliance Church. If you know boys who would enjoy and benefit from Royal Rangers, please see Matt Simpson for all the details about this excellent program.
9:00 am: Prayer Covering
9:45 am: Family Sunday School
11:00 am: Worship Service
PACS FOOD BANK blesses many in our community. The October special item is BAKING SUPPLIES. Thank you for your donations. They are greatly appreciated.
THE GOAL OF NATHAN'S SHOE BOX

Is to provide footwear for children-in-need in the Port Allegany community. If you are aware of a child who does not have a good pair of shoes as the new school year gets underway, please speak with one of our Deacons (Matt Simpson and Ollie Grebbien).
DID YOU KNOW
that Alliance Life, the official magazine of
the C&MA is available in both print and digital format? Get to
know your worldwide Alliance family! Subscribe for free at cmalliance.org/resources/alife/ to begin receiving this award-winning resource in your home.